SEVIS is a web-based system for storing information about nonimmigrant students and exchange visitors in the United States. This is the core technology for DHS on this important mission.
SEVIS implements Section 641 of the Illegal Immigration and Immigrant Liability Reform Act of 1996, which requires DHS to collect current information from students- non-immigrants and constantly exchanged visitors during their stay in the United States. In addition, the United and Strengthen America by Providing Appropriate Tools Necessary to Intercept and Suppress Terrorism Act of 2001 (USA PATRIOT Act; Public Law 107-56, Section 641, as amended) mandated the implementation of SEVIS prior to January 1, 2003.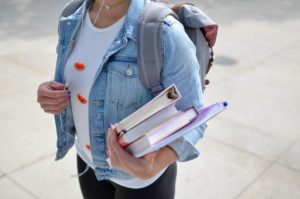 What is the purpose of SEVIS?
SEVIS tracks and controls nonimmigrant students and exchange visitors. If accepted by a SEVP-certified school, international students may be admitted to the United States with an appropriate nonimmigrant F or M status. If they are eligible to participate in an approved By the State Department's Exchange Visitor Program, they may be admitted to the United States as a Nonimmigrant J.
Records of nonimmigrant admissions and continued participation in these educational programs are maintained by SEVIS. In addition, SEVIS allows SEVP to ensure proper reporting and documentation by schools and visitor exchange programs, thereby ensuring the relevance and integrity of the data. SEVIS also provides a mechanism to identify violators of the status of students and exchange visitors in order to take appropriate action (for example, denial of admission, denial of benefits, or expulsion from the United States).