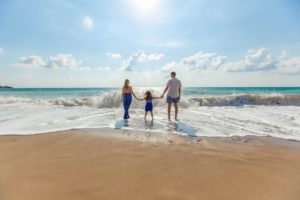 As a US citizen, you can petition for the following "immediate relatives":
Your spouse;
Your unmarried child under the age of 21;
Your parent (if you are 21 or older).
If your next of kin currently resides in the United States and wants to apply for Lawful Permanent Resident status, they can apply using Form I-485 at the same time or after you file Form I-130.
If your eligible next of kin does not live in the United States, they must wait until your I-130 petition is approved before applying for an immigrant visa through the Department of State.
Some children of immediate family members may already have obtained U.S. citizenship at birth. For more information, visit the USCIS Citizenship and Naturalization web page: I am a child of a US citizen. If your child is already a US citizen, they are not eligible for an immigrant visa and you do not need to file Form I-130 on their behalf. Your child may be eligible to apply for a US passport.
Forms-and-fees