The Biden administration is developing a plan that requires nearly all foreign visitors to the United States to receive a full COVID-19 vaccine.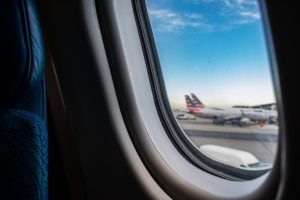 According to the official, the White House wants to resume travel for tourists. This will help develop the business of the airlines and the travel industry. However, the authorities are not ready to immediately lift restrictions due to the growing number of cases of COVID-19 and the COVID-19 Delta variant.

At the same time, some countries, including Canada and the United Kingdom, are relaxing or lifting restrictions on travel of vaccinated Americans.
The White House has held discussions with airlines and other parties about how it will implement the vaccine policy for foreign visitors. The administration also has to answer other questions. For example, what evidence will she accept regarding vaccinations and whether the United States will accept vaccines that are used in some countries but which have not yet been approved by US regulators.
The United States currently ban most non-American citizens who have been in the United Kingdom in the past 14 days, 26 Schengen countries in Europe without border control, Ireland, China, India, South Africa, Iran and Brazil.
In addition, the only foreign travelers currently allowed to enter the United States overland from Mexico and Canada are important workers such as truck drivers or nurses.
It remains to be seen how long the administration will maintain the existing restrictions, but the official reiterated that the number of infections "will likely continue to rise in the coming weeks" and that "the United States will maintain existing travel restrictions at this stage.
Industry officials still believe it will take at least weeks, and possibly months before the restrictions are lifted.