Florida is one of the few places on earth where coronavirus restrictions are not so strict.
Although city and county-level mandates exist, Gov. Ron DeSantis suspended all fines and penalties associated with not adhering to COVID-19-related restrictions on Sept. 25, 2020, hindering local leaders from enforcing their mandates. In May, DeSantis signed legislation ceasing all local COVID-19 restrictions, including local mask mandates.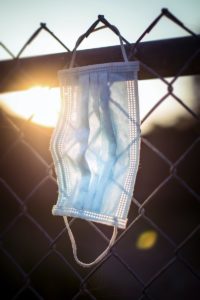 What's happening in Florida now?
Florida is the epicenter of a summer coronavirus spike fueled by the highly transmissible delta variant, reporting a fifth of all new U.S. infections and current hospitalizations. New cases and admissions have surpassed last summer's Sun Belt surge. Florida is center stage of a dangerous phase of the pandemic where a new strain spreads more rapidly in a fully reopened society, attacking young and middle-aged adults and filling up hospital beds faster than ever.
The previous anti-record in Florida was 19,334 cases and was reported on January 7, before the start of the mass vaccination.
Florida is the third most populous state and now accounts for about 20% of all new cases of COVID-19, making the state the new "epicenter" of the spread of the disease, the agency said.